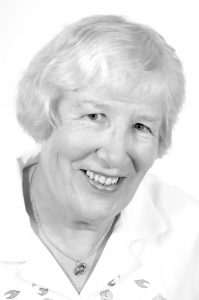 Featured Interview With Julie Christine Round
Tell us a little about yourself. Where were you raised? Where do you live now?
I was born in Slough, when it was in Bucks but moved to Southall in Middx when I was two and a half. After leaving Ealing Grammar School I spent three years at Balls Park Teacher Training College
and began teaching in London where I met my husband, Ben. We moved all over the country with his work and then retired to Worthing in Sussex where I began writing novels.
At what age did you realize your fascination with books? When did you start writing?
I read a great deal as a child and wrote poems throughout my life but did not start on short stories and novels until I was 64.
With four years as a County Councillor in Kent I found I needed to express my political opinions and tried to influence happenings in Gillingham in Kent with letters and action on local issues but once I had retired I put these ideas into my books, instead. I have included adoption, flooding, theft, arson and education in my books, as well as a sprinkling of my own experiences.
Who are your favorite authors to read? What is your favorite genre to read. Who Inspires you in your writings?
My favourite author is Stephen King. I tried to write like him but failed so I wrote the kind of books my mother would enjoy, family relationship novels with a touch of social conflict. My first book was written because I believed people with learning difficulties were not treated well. I tried to show how someone who could not read and write could still lead a useful and contented life. This led to two follow up stories. After 'Lane's End' and 'Unstable Lane' and 'The Third Lane' I realised that much of the appeal of my books was the locality, the Sussex coast, so Never Run Away' and 'Never Pretend' were set there again, although this time it was a family breakup.
Tell us a little about your latest book?
I have just completed 'A Lesson for the Teacher' a completely different type of book. This is a romance, set in the 1960's -written in mixed first person style and not set in Sussex.
Meg, Tamsin and Georgie leave college and start work as schoolteachers but only one continues in that role. Meg is looking for her 'Mr Right' but due to her innocence does not initially succeed. Tamsin is looking for adventure and finds it on the showground. Georgie moves into modelling and meets a rich sugar daddy. It almost feels like history when we realise how times have changed.
Connect with the Author on their Websites and Social media profiles
Julie Christine Round's Website