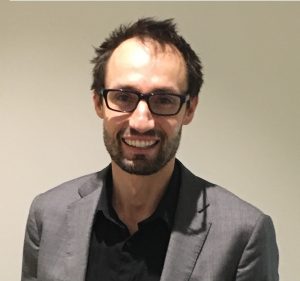 Featured Interview With Jonny Oates
Tell us a little about yourself. Where were you raised? Where do you live now?
Little bio about self:
Raised in Western Victoria by a nurse and a car mechanic. Two younger sisters. Was a slow learner to start (A sick child), but later caught up and excelled in Math and Physics in secondary school. Developed a love for flying and started self-funded flying lessons from age 13 (theory only, 15 actual flight lessons). Private pilot's license at age 17, commercial license at age 19 and air transport license at age 21. Airline first officer at age 24, captain at age 29. Current aircraft Boeing 737.
Now married with kids. Avid reader of philosophy, psychology and history. Also a large reader of finance books, recently completing Graduate Certificate in Applied Finance.
At what age did you realize your fascination with books? When did you start writing?
Books have been a large part of my life from the start of secondary school. Many aviation and science books in earlier years and later years self-help, philosophy, history and finance mainly. I don't read enough fiction, but that is planned to change in the future.
I only started writing for publication last year. An idea for a book was initially born to help my children – how can a pass on some of what I know now, that i wish I had known years ago. What started as an idea to help my children only, developed into a book looking at all of life's difficulties to help anyone.
Who are your favorite authors to read? What is your favorite genre to read. Who Inspires you in your writings?
Some of my favourite authors and/or people of inspiration include:
Dale Carnegie,
Benjamin Graham,
Warren Buffett
Bill Gates,
Elon Musk,
Chris Hadfield,
Jim Rogers,
Louann Brizendine
And many more
Tell us a little about your latest book?
From the website:
About this book
Life: what is it all about? Why do we often approach it the wrong way? Why are there so many pitfalls we have to be careful of?
We all want the best for our offspring as they grow into adulthood. We want them to have WISDOM, to learn from our mistakes, to be aware of the wonderful and not-so-wonderful aspects of the world. How can we enhance our life and theirs using positive psychology, knowledge and awareness?
The world is rapidly changing; it has many problems. Wouldn't life be easier if we were given a manual on the human condition, an operating guide to human emotions including some sound, thought-out advice?
If I were to die tomorrow, what would I leave to help and guide others? Could I reflect on my life and that of others in order to help my children and society?
These are some of the questions the author had in mind in developing Wisdom for My Son and Daughter. The author touches on many subjects of immense interest and sometimes controversy. Psychology, philosophy, science, politics and religion are all looked at in relation to life, with pragmatic reasoning.
This could be the book that gives you the life perspective you need, or a great gift for someone that is struggling in their life.
Connect with the Author on their Websites and Social media profiles