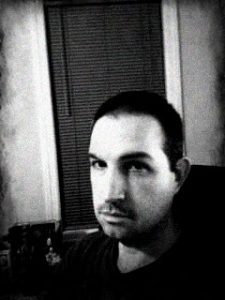 Featured Interview With Jonathan Mitchell
Tell us a little about yourself. Where were you raised? Where do you live now?
I was born in Florence, Alabama in 1973. I lived in Everett, Washington–just north of Seattle–for a brief period before drifting back to my hometown. Currently I'm living in Madison, Alabama. I'm an ex-musician and songwriter; now I write fiction. I've self-published one novel (e-book only) and am working on another.
At what age did you realize your fascination with books? When did you start writing?
Books fascinated me even before I'd learned how to read. I would look at comic books and try to guess what was happening based on the facial expressions of the characters, which is fundamentally the same thing that any writer does when he or she sees two people gesticulating to each other at the opposite end of a restaurant: you go home and write a sketch or a story based on your impression of the scene. I was about seven years old when I made my first conscious attempt to write.
Who are your favorite authors to read? What is your favorite genre to read. Who Inspires you in your writings?
I'm a big fan of horror and vintage crime fiction, so that's primarily what I read. My favorite authors are Peter Straub and Raymond Chandler, and my first novel is–I hope–a synthesis of those styles (with a pinch of Beckettian existentialism thrown in for good measure).
Tell us a little about your latest book?
It's called "The Agent", and it's about a drifting loner in his late twenties who–through supernatural means–becomes aware of a series of unsolved murders which occurred 25 years earlier. Eventually, he is tasked with avenging those murders. There are ghosts and drugs and a smattering of bloody violence; there's even a car chase. Ultimately, however, "The Agent" is about human nature and the things people are compelled to do when deprived of reasonable choices.
Connect with the Author on their Websites and Social media profiles
Jonathan Mitchell Facebook Page