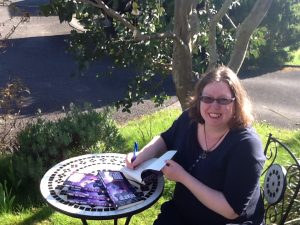 Featured Interview With Jo Zebedee
Tell us a little about yourself. Where were you raised? Where do you live now?
I was raised and still live in Northern Ireland, not far from Belfast. I write sf and fantasy, sometimes in NI, sometimes in my Space Opera worlds.
I also have a family, run a business, have a busy, busy life so writing is a passion I fight to find time for.
At what age did you realize your fascination with books? When did you start writing?
I've been a reader all my life but only started writing when I was 40 and decided it was time to get on with it! Since then, I haven't stopped writing and have completed seven books, with three already released.
Who are your favorite authors to read? What is your favorite genre to read. Who Inspires you in your writings?
I read all genres but tend to gravitate to sf and fantasy. I love Lois McMaster Bujold, Neil Gaiman, Ben Aaronovitch, Carlos Ruiz Zafon.
I'm inspired by a lot of the sf classics, such as Dune and really enjoy Space Opera – I like the escapism of it.
Tell us a little about your latest book?
My latest book is the second in my Space Opera trilogy, called Sunset Over Abendau. It's a very character led series, with challenging themes all set against a classic-feeling Space Opera world. I hope it's escapist, but it also has its dark, dark corners.
Connect with the Author on their Websites and Social media profiles