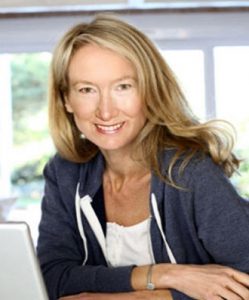 Featured Interview With Jo Ana Starr PhD
Tell us a little about yourself. Where were you raised? Where do you live now?
I grew up in a large city in the North Eastern US. While city life offers opportunities not available in small towns, I prefer small towns and usually live in town under 25K population.
I enjoy traveling but not out of a suitcase. I like to find a place I like and live there like a local for 2 or 3 months. I enjoy cultural immersion as opposed to museum-hopping.
Sadly, I have no pets at this time. My gypsy-ish lifestyle makes having a pet a bit difficult. One of these cultural immersions will yield a place where I want to stay and then I'll have a cat and a dog.
At what age did you realize your fascination with books? When did you start writing?
I started reading as soon as I could, and began devouring books at a rate of 3-4 a week; this was way before the internet and reading was the perfect escape from the daily routine. I've always written. Writing short stories, poems, essays and more all started in early childhood and never really stopped.
My reading habits were a bit unusual, I think, in that I went through phases. For years I read only fiction, except for occasional immersions into philosophy, religion, metaphysics, and then one day I stopped reading fiction and for years read only non-fiction. At this moment, I'm a bit too busy writing to read much of anything, but while I own a number of good fiction books, I am still more drawn to non-fiction – self help and quantum physics at this time.
Who are your favorite authors to read? What is your favorite genre to read. Who Inspires you in your writings?
The authors of the non-fiction I read are too diverse at this time to outline here; again mostly self-help and quantum physics.
I write principally in non-fiction in the categories of Self Hypnosis, Hypnosis, Hypnotherapy, and general Self-Help so my passion for these topics is what inspires my writing.
I believed as a young adult that I would spent my later years writing. At that time, I assumed I'd be writing fiction given the boatloads of fiction I've read over the years; it just seems logical. But I love to help people, so sharing information that can help others achieve their dreams seems more important to me at this time. At some point, I'd like to give writing fiction a whirl.
Tell us a little about your latest book?
My latest book is actually a series of Self Hypnosis Singles, shorter books with the sole purpose of providing the reader with the specific tools he needs to accomplish the goal of creating his own Self Hypnosis session and recording it for his daily use. Before the advent of these inexpensive ebooks, readers had to buy one or more books just to extract the one hypnosis script that they wanted to use to record their own session. With these concise little books, the reader can get exactly what he needs to accomplish that goal.
They are each part of the Quantum Self Hypnosis Singles, and there are 9 of them written at this point. I'm aiming for a series of 12 of the most popular applications for Self Hypnosis. They are available naturally on the Kindle platform at Amazon.com.
Connect with the Author on their Websites and Social media profiles
Jo Ana Starr PhD Facebook Page