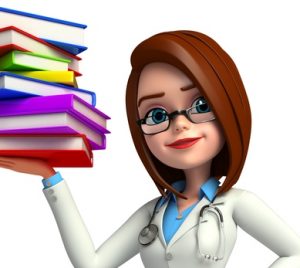 Featured Interview With Jill Blake
Tell us a little about yourself. Where were you raised? Where do you live now?
I am a former Philly girl, transplanted to Southern California where I now live with my husband and three children. During the day, I work as a physician in a busy medical practice. At night, I pen steamy contemporary romances.
At what age did you realize your fascination with books? When did you start writing?
As a kid, I used to watch old reruns of "Bonanza." Even at age seven, I got annoyed over the fact that all the women seemed to move away or get killed off within one episode. None of them ever came back for a recurring guest role, so no "happily ever after" for the Cartwright boys. I rewrote the scripts, with yours truly in the starring role, and for several seasons I lived a double life: by day, elementary school kid, by night, daring and heroic foreman (forewoman?) running the Ponderosa ranch in 1870s Nevada.
Fast-forward a few decades, and I had accumulated boxes of miscellaneous writing—most of it unfinished manuscripts. With each move due to job change and/or growing family, those boxes came along. At my husband's repeated prompting, I finally pulled out those moldering pages, and started reading. I remembered how much I loved the whole writing process. I enjoy it even more now that research can be done online, and storage goes to a cloud. So here I am, back to scribbling (typing) away…
Who are your favorite authors to read? What is your favorite genre to read. Who Inspires you in your writings?
Contemporary Romance: Nora Roberts, Jill Shalvis, Sarah Mayberry, Kate Hardy, Maya Banks. Historical Romance: Stephanie Laurens, Julia Quinn. Other: Leon Uris (Exodus: Ari is still one of my all-time favorite alpha heroes!). Howard Fast, Irwin Shaw, John Updike, Joe Konrath, Tess Gerritsen.
Tell us a little about your latest book?
What happens when you suddenly wake up and realize that you hate the life you're living?
That question was my starting point for Sweet Indulgence, book two of my Silicon Beach Trilogy.
Becca Markham is thirty-two years old. On the surface, she seems to be leading the dream life. She has a job that pays well and allows her to work from home. Her live-in boyfriend is an orthopedic surgeon who's gotten her father's stamp of approval.
But the brutal hours and deadline-driven stress of working as a software engineer leave her no time to enjoy a personal life. And after six years together, she finds out that her boyfriend is cheating.
So Becca decides to press the reset button. She quits her job, dumps her boyfriend, and sets out on a journey of self-discovery. Along the way, she finds out that the path to fulfillment is full of detours, and love comes along when you least expect it.
Because I write romance, Becca's story has a happy ending. And because I like to buck the trend, the hero is a *nice* guy. Sure, he's got some quirks and flaws. But ultimately he proves to Becca—and to us—that a man doesn't have to be a bad boy or damaged or even particularly jaded in order to get the girl.
So pull up a comfy chair, sit back, and enjoy Becca and Leo's story.
Connect with the Author on their Websites and Social media profiles