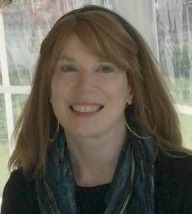 Featured Interview With Jennifer McCoy Blaske
Tell us a little about yourself. Where were you raised? Where do you live now?
I was born in the Bronx, moved to Pennsylvania when I was two, and have lived in Atlanta my entire adult life. I have three kids, two cats, and one husband.
At what age did you realize your fascination with books? When did you start writing?
I remember my mother coming into my room early on Saturday mornings when I was about ten, telling me to please stop typing because they were trying to sleep. I actually submitted my first manuscript to Dell Yearling when I was in fifth grade. Why Dell Yearling? Because they were the publisher of Judy Blume's Are You There God? It's Me, Margaret. They rejected it, of course, but wrote an extremely kind, encouraging letter that I still have to this day.
Who are your favorite authors to read? What is your favorite genre to read. Who Inspires you in your writings?
Interestingly, these days I've been enjoying crime novels and psychological thrillers, which is completely different than my own writing style.
Tell us a little about your latest book?
Confessions of a Wedding Musician Mom was originally inspired by own experience starting out playing the piano professionally and how the kids can get in the way of your business and, well, everything else. It quickly morphed into a completely fictional story that still somehow echoes my real life.
Connect with the Author on their Websites and Social media profiles
Jennifer McCoy Blaske's Website
Jennifer McCoy Blaske Facebook Page