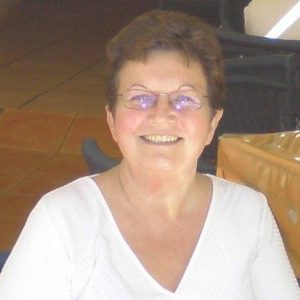 Featured Interview With Jane Godman
Tell us a little about yourself. Where were you raised? Where do you live now?
I've lived all over the world. My father was in the Royal Air Force and we traveled with him wherever he was sent.
As a teenager, I lived in South Africa, and my best friend and I discovered the novels of Kathleen E Woodiwiss when we were thirteen. We used to spend our evenings writing books in the style of 'The Wolf and the Dove'.
When I had a big birthday (let's just say it had a zero at the end) two years ago and my friend gave me an amazing present. She had kept one of the books I wrote when I was fourteen! It's a medieval romance, written in felt tip pen. I'm very proud of it and it gave me the push I needed to start submitting my work to publishers.
Now I live in Cheshire, which is a very beautiful part of England.
I am married with tow grown up children. I don't have any pets (my lovely cat passed away recently) but I'm grandparent to my daughter's crazy dog.
At what age did you realize your fascination with books? When did you start writing?
I've always been a reader and a writer. I write in a variety of romance genre including paranormal, historical, gothic and romantic suspense. Within each of those, I can trace my writing roots back to the great authors I've read.
Take historical romance…I was ten when I read 'Murder Most Royal' by Jean Plaidy and I was instantly hooked on British and European history.
At the age of twelve, I discovered a tattered Georgette Heyer novel on my mum's bookshelf. I devoured it in a day and I was spellbound. It was 'These Old Shades', which is set in the mid-1700s. As much as I love Regency novels, I find myself drawn to the earlier Georgian era. I think it's because the characters have more opportunities to misbehave. It was a scandalous time (think of the film Dangerous Liaisons) and I love the fashions! Give me a hero in a cloak and a powdered wig any day.
I am captivated by the way great writers of historical romance use dialogue to skilfully set the scene. I also love it when the historical setting is so real it becomes another character, transporting you effortlessly back in time.
I was fourteen when I wrote my first book. I lived in South Africa and my best friend and I had just discovered 'The Wolf and the Dove' by Kathleen E Woodiwiss. We spent every evening writing our own Norman hero/Saxon heroine novels. I still have a copy of that book! It is hand written in felt tip pen..
Fast forward several (well, okay, many!) years. I've continued to write as a hobby, but real life took over. I'm married and I have two grown up children and a full time career.
Anyway, remember the friend I used to write with in South Africa? She told me to just get on with it and get a book published. I'm never one to refuse a challenge, so I did just. My first three books were historical romances set in the Georgian era. I call them my 'Georgian Rebel' series.
Who are your favorite authors to read? What is your favorite genre to read. Who Inspires you in your writings?
I love gothic romance, both to read and to write. I feel it's an underrepresented genre, one that needs an advocate (I'm happy to be that person!).
Gothic romance is a melodramatic style of writing that originated in 18th century England in the tortured imaginations of writers including Horace Walpole and Ann Radcliffe. Soaring castles, dark dungeons, ghosts, murderers, eerie secrets, kidnap, incest, rattling chains, mad monks…some, or all, of the above feature in the best examples of the genre.
Many of the plots of later gothic romances followed a similar theme to the classics such as Daphne du Maurier's Rebecca or Charlotte Bronte's Jane Eyre. A young woman who is all alone in the world goes to live in a creepy old house owned by a mysterious man with dark secrets. Once she gets there she is terrorised by a series of unexplained events, and must find the courage to solve the mystery, usually discovering that the man who appears to want to harm her is, in reality, a damaged soul who she can save with her love.
Reading, and writing, in the gothic style allows us an outlet for our darkest imaginings. From the safety of our armchair, we can accompany the gothic heroine as, clad in a clinging white nightdress, with only a single candle to light her way, she climbs the creaking stairs to discover just what those strange noises in the attic actually are.
In the best gothics, a sense of menace pervades each part of the story, because every character has secrets. We suspect them all. Our heroine's life is constantly in danger, yet she has to stay in the crumbling mansion or spooky castle. She must find out who is trying to kill her young charge or uncover the mystery of the first wife who haunts her marital home.
The more of the story she unravels, the greater the tension. The hero behaves in a strange and often churlish manner and we are repeatedly invited to question his motives. He has dark secrets, yet our heroine, who we have come to love, is irresistibly drawn to him. Can she/we have got him all wrong?
One of the best things about a well written gothic is the atmosphere. Picture our heroine in her flimsy gown, nervous but determined as she enters the forbidden abandoned wing, or tiptoes down the stairs to the dungeons, climbs the ladder to the attic full of cobwebs and moth-eaten furnishings, running from the house in terror toward the clifftop… We've all seen those scenes in horror films. We've all shouted at the screen "Don't go into the attic!" and shivered with a combination of pleasure and terror when our heroine ignores us.
Gothic romances have been crying out for a revival. Our heroine was due an injection of feistiness. The gender tables had to be turned. The sensuality that was hinted at by Victoria Holt, Mary Stewart, Barbara Michaels and their contemporaries needed to be made explicit.
Rising out of the mist of the old gothics, a new brand of romance has arrived. Stories with mood and atmosphere, mystery and fantasy…and romance to makes you shiver.
You may feel the need to check under the bed when you've finished burning the midnight oil after reading a Jane Godman story. You have been warned…
Tell us a little about your latest book?
Otherworld Protector is a paranormal romance set in the mystical realm of Otherworld.
I'm fascinated by the ancient Celtic idea of an 'otherworld' that is situated, not in some distant, unknown region of planetary space, but here on our own earth just out of sight and within our grasp (if we really believe in it and want it enough). The Otherworld of my imagination is a beautiful place inhabited by many races, including faeries, vampires, lycanthropes, phantoms and gods. Unfortunately, the constant battles between these warring dynasties threaten to spill over into the mortal realm.
Otherworld Protector is the story of what happens when Stella, an ordinary girl, gets caught up in the fight for Otherworld. Of course, this is a romance (a very steamy one!) and, since she is watched over by an invisible protector, Stella may not be quite so ordinary, after all.
Within this story there is a familiar figure, one I've always wondered about. Was the great sorcerer Merlin real or legend? I like to think he existed. Perhaps, when you've finished reading Otherworld Protector, you will think so too.
Otherworld Protector is the first book in this series, so there will be more opportunities to cross the boundary and meet the compelling heroes who protect Otherworld soon!
While writing this book I was diagnosed with a brain tumor. I'm one of the lucky ones. My tumor is low grade and slow growing. This book is dedicated to my fellow brain tumor fighters and those who care for and support us.
Connect with the Author on their Websites and Social media profiles