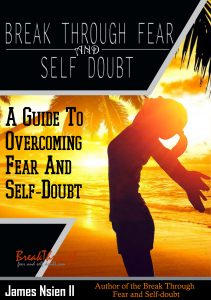 Featured Interview With James Nsien II
Tell us a little about yourself. Where were you raised? Where do you live now?
I am an engineer and have worked for the same Fortune 100 Company for over 32 years. Engineering had been my comfort zone. About 8 years ago I attempted to pursue another career (start my own business, be my own boss, etc.) so I could leave engineering and pursue my goals, dreams, and calling. However, for some reason I struggled and I was unable to move forward outside of my comfort zone, which was in engineering, so I could break through whatever resistance was blocking me from making that change.
At what age did you realize your fascination with books? When did you start writing?
In the age of 25, from 2014
Who are your favorite authors to read? What is your favorite genre to read. Who Inspires you in your writings?
My struggles to my business coach and she suggested a book (on resistance) for me. I read the book and that was where I got the idea to write this book on Fear/Phobia.
Tell us a little about your latest book?
All of us have fears or phobias – some more concrete and others founded in our imaginations. It's completely normal to have them and, at times, they help us to become better versions of ourselves and to push our own limits and selves to achieve higher and better outcomes. That said, this is not always the case; fears and phobias can hold us back from life experiences and from our success – these self-imposed limitations hinder our development and achievements. It is the latter of these two cases that we will focus on, exploring how to break through these fears and phobias to better take control of your own life.
If you're feeling insecure, anxious, or experiencing self-doubt and you want to learn some easy and proven ways to increase your self-confidence that will actually give you control over your own self-confidence and self-esteem, then this book is for you!
Connect with the Author on their Websites and Social media profiles