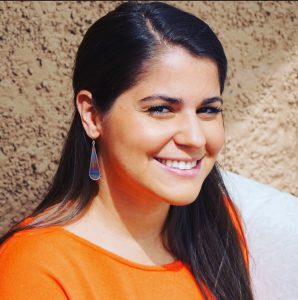 Featured Interview With Jaime Grazio
Tell us a little about yourself. Where were you raised? Where do you live now?
Jaime Grazio, originally hailing from Massachusetts (Go Sox), has a killer Boston accent that she drops after a few beers at the "bahs" in Denver, Colorado, her home for the past 9 years. A self-proclaimed wanderer, Jaime has traveled to 54 countries so far with a goal of making it to triple digits in her lifetime. Her obsession for jet-setting started at 19 years old when she ventured to Madrid for a five-month study abroad program on a whim. She came back forever changed, rolling her "r's and with a side part. Jaime continued her studies, acquiring a Bachelor's Degree in Spanish and landing her dream job of working in the educational travel industry. Over the past 10 years, she has lived out her passion of trotting the globe, chasing the colors of the world and capturing them in photos.
Once Upon an Oktoberfest is her first published memoir documenting the one moment that she's been dreaming of her whole life; finding her Prince Charming. You can expect more travel memoirs from her in the future as her affinity for writing, traveling and photography will never subside.
At what age did you realize your fascination with books? When did you start writing?
I loved reading as a kid and also writing. I stared writing poems around age 9 and wrote over 100 of them that I keep in my sock drawer still to this day. Most were about love and breakups and a few about nature/world issues. I've always felt more comfortable writing things out than day verbally telling a story (and much better at it using a pen)!
Who are your favorite authors to read? What is your favorite genre to read. Who Inspires you in your writings?
I stand by my favorite book Eat, Pray, Love by Elixabeth Gilbert. Not only is the story just written so well and inspires you to quit the 9-5 and go travel and find yourself but her raw honest style really speaks to the readers to ensure they can connect with her and feel her emotions coming through each page and step of the story. This style is very close to mine and has inspired me to remain vulnerable and honest when I write, with a sense of humor tied in of course.
Tell us a little about your latest book?
Once Upon an Oktoberfest is a memoir of one of the greatest moments of my life. It took about 8 months to write and first started as a blog. 6000 readers later and 17000 views, I published it into an ebook. The story: As a single wanderlust American girl flying abroad to this epic party, I was interested in attending for the free-flowing beer, the crazy atmosphere and the slight chance for a make-out session with a foreigner. I never expected to meet my soul mate at Oktoberfest. He from England and I from the US, the odds were against us in making it work, but we were both up for the challenge. From multiple daily FaceTime chats, bouts of separation heartache and jet-setting around the world every 6-8 weeks to see one another, this is the modern day, uncensored, real-life travel "fairytale" of how we made it to our happily ever after.
Connect with the Author on their Websites and Social media profiles