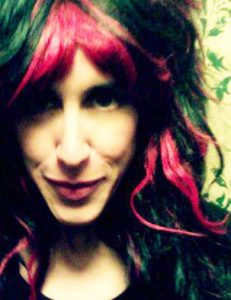 Featured Interview With G.G. Silverman
Tell us a little about yourself. Where were you raised? Where do you live now?
I grew up north of Boston, but I currently live north of Seattle. Boston and Seattle share a few similarities: both are by the water, but, weather wise, Boston tends to be more extreme. I think Bostonians spend more time indoors, whereas in Seattle, yes, winters are rainy, but you can still hike, and summers are mind-blowingly gorgeous. In fact, I think it's more difficult to be a writer in Seattle because you want to spend more time outside. But then again, Seattle as a whole is more outwardly literary and supportive of writers, so I guess the whole equation balances out.
At what age did you realize your fascination with books? When did you start writing?
I have loved books ever since I was old enough to read at about 6 years of age. I remember being so thrilled to learn how to read that I immediately went home and read a Dr. Seuss book out loud to my three-year-old brother. Then I developed an early fascination with the macabre due to some clandestine horror movie watching around that time, and wrote my first horror story at about the age of 8 or 9. My art teacher that year gave us blank picture books to write and draw in, so I wrote a tacky little horror story called "Tara and the Haunted Doll", in which my friend Tara became the unwitting owner of a blood-thirsty Barbie (who somehow had a knife, of course) and it would come alive after midnight and try to kill her. I remember that my friend Tara had extra glamorous hair for a nine-year-old, and I worked really hard to capture her lovely blonde locks in that story. Because it *is* possible to run away from murderous Barbies while still looking completely gorgeous. Duh! Soon after, I got my hands on a verboten copy of Stephen King's THE SHINING, and it was all downhill from there. I was destined to be a writer of creepy things.
Who are your favorite authors to read? What is your favorite genre to read. Who Inspires you in your writings?
Right now, I'm digging speculative fiction with a literary bent. I'm reading a ton of short stories in this vein. The writer who most recently rocked my world was Jack Cady. I happened on a giveaway copy of his short story collection "Fathoms" at a writing retreat, and it showed me how a master builds intrigue and suspense. Just, wow.
Tell us a little about your latest book?
My latest book is called VEGAN TEENAGE ZOMBIE HUNTRESS. It's a comedic girl-power horror novel meant for young adults, but it's been enjoyed by people of all ages. I've even gotten warm fan letters from people in their sixties who are completely nuts for the book. Think of it as a mashup of that snarky cartoon DARIA, the MEAN GIRLS movie, and SHAUN OF THE DEAD. Fun, right? And the follow-up book, STONERS VS MOANERS, is coming very soon! It's about two other kids from the same universe, how they experience the zombie apocalypse on prom night, after enjoying an, uh, illicit substance.
Connect with the Author on their Websites and Social media profiles