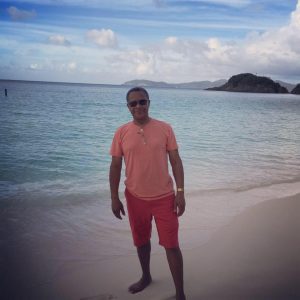 Featured Interview With Ed Duncan
Tell us a little about yourself. Where were you raised? Where do you live now?
I was born in Gary, Indiana, which is about 30 miles east of Chicago. At one time, the city was home to the largest steel mill in the country. I've lived in Cleveland, Ohio since graduating from law school in 1974. I don't have any pets, but my son, who lives nearby, has two: a very gentle boxer and an American bulldog puppy.
At what age did you realize your fascination with books? When did you start writing?
I've been an avid reader since high school. I always planned to write for fun in my spare time, but there never seemed to be enough of it. In the mid-90's while I was attending a legal seminar in Honolulu, an idea for a crime novel popped into my head. That idea ultimately resulted in my first novel, Pigeon-Blood Red, which was published in February of this year.
Who are your favorite authors to read? What is your favorite genre to read. Who Inspires you in your writings?
Some of my favorite authors are Dashiell Hammett, Ernest Hemmingway, James Jones, Somerset Maugham, Richard Wright, Ken Follett, Theodore Dreiser, Scott Turow, Dennis Lehane, Walter Mosley, Frederick Forsythe, and Lee Child. My favorite genre is crime fiction, although I read a lot of books in other genres, as well as quite a bit of non-fiction. Since I write crime fiction, the author who inspires me the most is Dashiell Hammett, and a very close second is Lee Child. Hammett's The Maltese Falcon inspired me to try to write novels as authentic and as enduring. Child's Jack Reacher novels inspire me to try to write novels whose storylines and dialogue are as gripping and taut as his are.
Tell us a little about your latest book?
Pigeon-Blood Red tells the story of an underworld enforcer in pursuit of a man who stole a pigeon-blood red ruby necklace worth millions. The hunt takes him from Chicago to Honolulu and back, but the chase goes sideways after the hardened hit man develops a grudging respect for a couple of innocent bystanders who accidentally become embroiled in the crime: the thief's unsuspecting wife and an old flame who comes to her rescue as the hit man closes in. The latter must decide whether to follow orders and kill them, or spare them and endanger the life of the woman he loves.
Connect with the Author on their Websites and Social media profiles