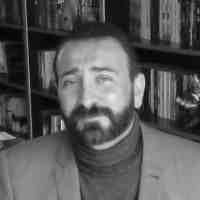 Featured Interview With D. U. Sivri
Tell us a little about yourself. Where were you raised? Where do you live now?
I am a Qualified Psychotherapist and a renowned Motivational Expert who works with entrepreneurs, lawyers, business high fliers, entertainers and professional sports people. Over the years I have helped people become the best of who they are as together we have eliminated negative mindsets and built on the optimal parts of who they are.
Through my years of work I have developed an eclectic mix of counselling and therapy where I use tried and tested principles and techniques from many schools of thought and cultures.
I have lived in a number of countries and I speak a few languages, and this has helped me understand people on a much deeper level.
I was born and grew up in Hackney, East London which is a very culturally mixed and diverse borough. Such an interesting upbringing helped mould me as a person.
I enjoyed studying people from a young age and this fascination led me on to study psychology. My desire to help people also led me on to writing books.
Personally, I love reading, writing, travelling, cooking, music and sports. When I was younger I was also very much into acting and comedy and even performed to a professional level. I have also lectured had my own businesses. All these various life experiences have led me on to be a deep thinker and I have used my educational knowledge together with my own personal experiences to help people from all walks of life.
At what age did you realize your fascination with books? When did you start writing?
I have always been writing. At a young age I started writing short stories and used to write and draw my own comic books!
Later on I wrote a lot of poetry which is a great way to express your feelings.
I have written many different things over the years, but over the last few years I have focused mainly on psychology and personal development. As an expert in my field, my work experiences have helped define my writing.
When I was younger, I also studied English Literature at school and college before focusing more on psychology and self-help.
So writing is in my genes!!
(I have also written many songs!! When it comes to poetry and songs, love is invariably the subject!)
Who are your favorite authors to read? What is your favorite genre to read. Who Inspires you in your writings?
Growing up with an interest in writing plus also studying English Literature meant that over the years I have read many books from many authors – from Chaucer, Shakespeare, Austen, Orwell, to mote modern writers and genres.
I read many different books and styles, and I don't really have a favourite author or genre. If its good I will read it!!
My own inspiration comes from my desire to help people and for me, motivation is easy because I do what I love and what is natural for me.
My philosophy is:
Write what you know about and love!!
Tell us a little about your latest book?
My latest book is called The Secrets of Confidence and Success and is book four in the series. Its main objective is to help the reader understand his/her life in a better way and to understand what motivates them or holds them back.
Ot is a book geared towards developing Self-esteem and self-belief. Working on your confidence has such a positive knock on effect in all other areas of your life – your relationships improve, your career prospects become better and your friendships become more optimized.
This book uses the latest principles and the best ideology to help you tune into the best of who you are.
It took many years to plan and set out, but the actual writing of it went pretty smoothly.
I have already completed book five in this series and I am currently working on book six!
No rest for the wicked when it comrs to writing – for me its a great way to relax and work out my own thinking!
Connect with the Author on their Websites and Social media profiles