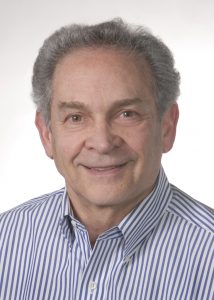 Featured Interview With Barry L. Becker
Tell us a little about yourself. Where were you raised? Where do you live now?
I was born and raised in Chicago, Illinois. I am a military veteran and a graduate of San Francisco State University. My wife and I live in Portland, Oregon.
At what age did you realize your fascination with books? When did you start writing?
I was interested in reading novels when I was about eighteen. I didn't start writing until my junior year in college.
Who are your favorite authors to read? What is your favorite genre to read. Who Inspires you in your writings?
I enjoy fiction the most, especially suspense and espionage thrillers. My favorite authors are David Baldacci, Nelson DeMille, Daniel Silva, Christopher Reich, Vince Flynn, Brad Thor, and Mary Higgins Clark. I also enjoy reading non-fiction and memoirs.
Tell us a little about your latest book?
I wanted to write a story about the best-of-the best special operations forces tier-one Joint Special Operations Command operators. Mark Ericksen fit the best description perfectly: He has integrity, courage, intelligence and leadership. He was all about duty, honor, and country. This is a story about his journey from high-value target missions in Afghanistan in 2002, resigning his commission, facing the burdens of war-PTSD, and successfully moving ahead in life within the defense contracting business. In 2009, the CIA receives actionable intelligence about a wealthy Saudi terrorism mastermind who is hell-bent on attacking American cities with nuclear material.
When America urgently needs his services again, the CIA tasks Ericksen for Operation Avenging Eagles to sabotage the terrorist plot.
Connect with the Author on their Websites and Social media profiles