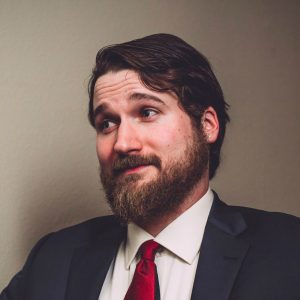 Featured Interview With Arthur McMahon
Tell us a little about yourself. Where were you raised? Where do you live now?
I'm a wanderer by nature, and it all started with my upbringing. I was born in New Jersey, moved to Oregon at three years old, then back to the Garden State not a year later. We hopped around the state a bit before moving back to Oregon again during the summer between my sophomore and junior years of high school– talk about bad timing. The trend has continued in my adult life as I find myself unable to stay anywhere for too long. Not only have I moved around to various states, I also quit normal life for a year as I went on to hike the Pacific Crest Trail and take on other adventures.
I'd say my travels have certainly had an influence on my writing. I love science fiction, love imagining all of the possibilities of our future. I've written two science fiction books and one hiking excursion guide. As I travel to see new vistas in real life I also dream about journeying to far-off wonderlands, seeing all of what the universe has to offer.
At what age did you realize your fascination with books? When did you start writing?
My passion for writing began as a child when I found I enjoyed writing essays more than taking exams. This continued on through to college when I aspired to be a sports journalist. I graduated with my journalism degree, but by then I had found that my true passion was creative writing. I wrote my first novel right when I graduated college.
Who are your favorite authors to read? What is your favorite genre to read. Who Inspires you in your writings?
The Hobbit and Lord of the Rings were the first books I remember enjoying when I was younger. It took me awhile to get into books, though I always liked writing. My favorite series of books is Stephen King's Dark Tower collection. It has all of my favorite genres mixed into one: dark fantasy, horror, science fiction, western– it's all there.
Tell us a little about your latest book?
Silhouette is the name of my latest book and it was inspired by my debut novel, Frostarc. With Frostarc I was looking to build a new universe filled with human and alien worlds. The story was too big for my young mind. I needed to take a look into the future of my universe to get a better grip on the outcome of Frostarc's story, and thus Silhouette was born. It is not a sequel to Frostarc. Silhouette is a stand-alone novella set in the same space-pioneering universe, but it has its own unique characters with their own stories to tell.
Here's the story's summary:
Born a slave to an alien corporation, Susan Singh escaped with the help of a politician who would shape the young girl into a deadly force of human vengeance.
Alien factions are tearing down the walls of human civilization. Men and women struggle to survive in a universe where humankind is considered an inferior species to all other sentient life. Leslie Folami presides over a clandestine council of world leaders bent on establishing the respect humanity deserves, even if it means starting a war that they cannot win. Unknown to her peers, Folami has sent her assassin on a perilous mission that might give them a fighting chance.
Raised as a secret tool for Folami's political schemes, Susan was trained in the ways of the Enforcers from the past, taught to harness the shadow to her will and live as death incarnate. A decade passed under Folami's tutelage before Susan was given the assignment she had been waiting for, revenge on the alien menace plaguing her home world and a chance to free her family.
Connect with the Author on their Websites and Social media profiles