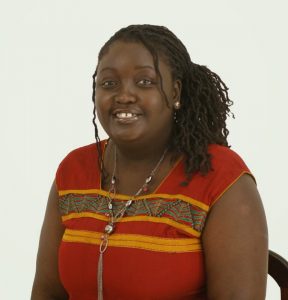 Featured Interview With Annemarie Musawale
Tell us a little about yourself. Where were you raised? Where do you live now?
I'm a Kenyan citizen of the world who enjoys pop culture and being my son's best friend. I recently got a puppy who we named Becky (with the good hair). I live in Nairobi Kenya where I was raised. I'm considering cutting my dreadlocks because nobody tells you that when hair is halfway down your back, it's hard to tame. My son is against this idea.
At what age did you realize your fascination with books? When did you start writing?
I started writing in nursery school. Stories have just always been part of me and my family. I also started reading books at the same age.
Who are your favorite authors to read? What is your favorite genre to read. Who Inspires you in your writings?
I love intelligently written stories that are so well woven that you have to sit back and appreciate all the subtle nuances. J.K Rowling is a master of that. I love Diana Gabaldon's writing style and nobody writes a description like Anne Rice. Stephen King with the language and inventing new expressions; 'new and improved'…'drains'. The House at Pooh Corner is the most humourous book I've ever read.
Tell us a little about your latest book?
My latest book is named Child of Destiny. It centres around Leo and Mya, two small town teenagers with big time issues going on in their lives. It's a mixed race love story filled with misogyny, infidelity, lies, selfishness, and love. Also some magic.
Connect with the Author on their Websites and Social media profiles
Annemarie Musawale Facebook Page