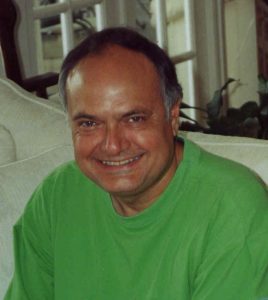 Featured Interview With Andres Mann
Tell us a little about yourself. Where were you raised? Where do you live now?
I was raised in East Africa by Italian parents. I now live in Florida. I no longer have pets, but I had a Bulldog named Sebastian and a Cavalier King Charles Spaniel called Maggie. Talk about the beauty and the beast!
At what age did you realize your fascination with books? When did you start writing?
I started reading at the age of four. Where I lived there were no libraries, so I cut a deal with a used book seller to rent books one at a time. I ended up doing this every other day. I continued to be a voracious reader all my life. I like all genres, particularly History, Novels and great literature.
Who are your favorite authors to read? What is your favorite genre to read. Who Inspires you in your writings?
Dante's "The Divine Comedy," Stephen King's "The Stand," Margaret Mitchell's "Gone with the Wind," Umberto Eco's "The Name of the Rose."
Tell us a little about your latest book?
Tess: Day of Reckoning
Tess is still gorgeous, tough, relentless and protective of her Valkyries, not to mention she loves the amazing Jake. Now they are drawn into a desperate search for two nuclear bombs that the ISIS terrorists have obtained from North Korea. To complicate things, Tess falls under the spell of Vaughn Wentworth, a charismatic symphony conductor who gives her an opportunity to play a piano concert in Moscow. Here they meet the Russian President and try to talk some sense into him. At the same time, she a Vaughn become attracted to each other. Jake has his hands full as well. He is also looking for the missing nukes and must resist the affections of the gorgeous and talented Claudine Bisson. Tess's old nemesis Laurent Belcour is also back in the picture, and she is forced to work with him to find the weapons. The action takes place in Nigeria, France, Russia, the Middle East and North Korea. Can our heroes prevent the destruction of European cities while dealing with severe personal challenges?
Connect with the Author on their Websites and Social media profiles