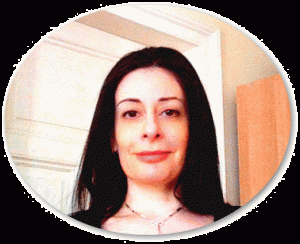 Featured Interview With Alva v.H
Tell us a little about yourself. Where were you raised? Where do you live now?
I am very honoured to be part of this wonderful community of authors & be able to present myself and my work here on your site –
'THE GLAD GAME REVISITED' series – a trilogy which represents the sum of my personal spiritual journey for many years now, has been patiently waiting to be put on paper and published, is now finally out and with it another dream come true for me.
This series is actually my debut as a self-published – Indie Author and I am enjoying this new found independence immensely.
My spiritual path & my creative writing, have always been part of my life and as such intertwined since I can remember myself…
In essence I have always been both creative in different fields of the arts as well as on a personal spiritual path continuously.
My spiritually creative or creative spirituality journey started very early on in my life – I can literally remember special experiences related to this path already as a 9-year-old…
At that time however, Pollyanna still did not symbolically represent all of which I talk about in the Book series – 'The Glad Game Revisited'.
At that early age – she was a figure I secretly loved to hate in a sense, and only later along my journey did she make her very impressive comeback …
At what age did you realize your fascination with books? When did you start writing?
My book came to life initially as an attempt to put in order piles upon piles of writings I have gathered through the years – these notebooks filled with years of my research along with documentations of my personal experiences – were waiting for the right moment I suppose…
And the moment came about a year ago – sometime during this reconstruction work I came across an old book which was one among my favourite reading repertoire as a young girl – 'Pollyanna' –
… and right there and then I was privileged to experience what is known as an epiphany moment.
Standing there in the cellar of my home with this book in my hands – I realized how close and wonderfully clear & simple the whole of it is…
From that moment on MY book started writing itself in a way… I was just typing the words and basking in bliss with every new page.
Reflecting upon the message and the means with which I received it I am constantly reminded of Santiago the protagonist in Paolo Coelho's 'The Alchemist' who discovers that the answer to his question had been actually nearer than originally believed – which is in essence the reason for his decision to set on a journey in the first place – and then again without the journey he may have not recognized the answer in its full true sense…
Who are your favorite authors to read? What is your favorite genre to read. Who Inspires you in your writings?
There are so many wonderful writers who accompanied me throughout the different phases of my life and have provided me solace as well as inspiration when I most needed it.
My books are in a way my best friends and have always been there for me as long as I can remember myself through & through – they are as such an inseparable part of my journey.
Among those which influenced me most as a young girl are: Lev Tolstoy, Jane Austin, Louisa-May Alcott, Romain Gary, Henry James and Ann & Charlotte Bronte.
Later on as I was growing up I fell in love with: Oscar wild, Virginia Woolf, Max Frisch, George Sand & The poet Tennyson to name but just a few…
I have kept all original books and still in reasonably good shape too (…at least most of them) – considering the fact that they have been traveling with me all over the world for decades now – (Yes, I have always travelled with my books when a longer stay was planned…
Today, however thanks to Kindle I have all the digital versions of my favourites for that purpose as well…) – so that I can still enjoy them from time to time.
Each and every one of them carries so many emotional memories with it and just holding them in my hands for a few moments or reading a small passage in them is always very rewarding.
Tell us a little about your latest book?
Since I can remember myself I have always been on a spiritual quest, and still am.
My quests however have been and still are for the most part inwardly oriented, as it is my strong belief that, that which we spend a life time searching for is in us waiting to be tapped on and RE-kindled, at all times.
We all carry this magical potential of everything we are really meant to BE. We are so designed!
My 'Epiphany! – Moment' revealed itself unexpectedly as I was going through long forgotten personal belongings in my cellar one day and stumbled upon the book – 'PollyAnna' a best-selling 1913 novel by Eleanor H. Porter.
But actually the Story of events has little to do with the essence of the revelation, and the immense effect it had on me at the moment I rediscovered it so many years later. In this very Single moment the answer to everything I have been searching for, for decades, was wonderfully made clear to me.
Experiencing long periods of deliberate alignment, during which life seemed to FLOW in perfect synchronisation, with my visions and Aspirations – The universe presenting me wonderful gifts of Joy, Love and Abundance with absolutely no effort on my part, and then again, times when all but the above was present. Thinking I must have made a wrong turn, somehow, somewhere, I would then set upon trying to put some more effort and force myself back into reaching this lost state of BLISS.
Each and every time going through the process of RE-calibrating myself anew, with a growing sense I was missing something, some elusive 'detail of utmost importance' that which brings it all about so perfectly in place.
And so it came to be that at that moment, holding that book in my hands I recognized beyond any doubt this truth revealed to me in its full magnificence yet simplistic genius.
The pattern I was following only intuitively for years became real and tangible for the first time.
That was IT. You see, up until this moment I was not fully aware of this 'Waltz Dance' I was performing for quite some time now as being an indicator – and as such pointing – in the direction of my visions all along.I must admit I was neither as a child nor later on, a great fan of 'PollyAnna'. But fortunately for me as it happened to be, the MESSAGE of it had been subliminally delivered all along. So as I was intuitively led into following her footsteps, I was secretly initiated into this magnificent Ritual so as to later on be able to recognize the life force it carries with it and turning this Message into a Conscious Decision to live by.
Connect with the Author on their Websites and Social media profiles