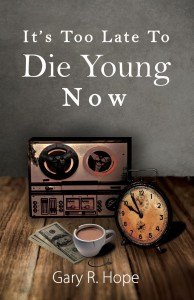 About Abbey, by Gary Hope:
"Abbey" is a story of love you didn't think possible….a story you wish had happened to you. It's a story of love that is so overwhelming that hearing the sound of her voice in your ear fills your senses with her completely. You inhale her, you taste her. Your life begins with her and without her, it must surely end. The pessimist in you is certain a love this fulfilling and unending is improbable at best, except in your dreams. But Abbey lives this dream for us. He enables us to imagine what love could be.
Buy the book, and follow the author on social media:
Learn more about the writer. Visit the Author's Website.
Buy the Book On Amazon.

Author Bio:
My name is Gary Hope and I live in Winston-Salem, NC, which is the setting for my book as well. This is my second novel, after publishing four non-fiction books. I've always had a wanderlust for travel and have visited all 50 states (minus North Dakota) and 16 foreign countries.. Fiction writing has given my mind the same sort of freedom that traveling had given my heart….wide open spaces to be explored and enjoyed.